UNSETTLED: SEEKING REFUGE IN AMERICA is hitting the film festivals, showing why refugees and asylum seekers really come to the United States. The documentary follows 4 newcomers as they work to find stability in San Francisco.
One of the Guardian Group's clients, Junior Mayema, is featured in the film which also includes a couple of our group's volunteers as they work with Junior. The photo below is from the film and shows Galen Workman (on the left) and Melanie Nathan greeting Junior as he arrives at the San Francisco Airport from South Africa.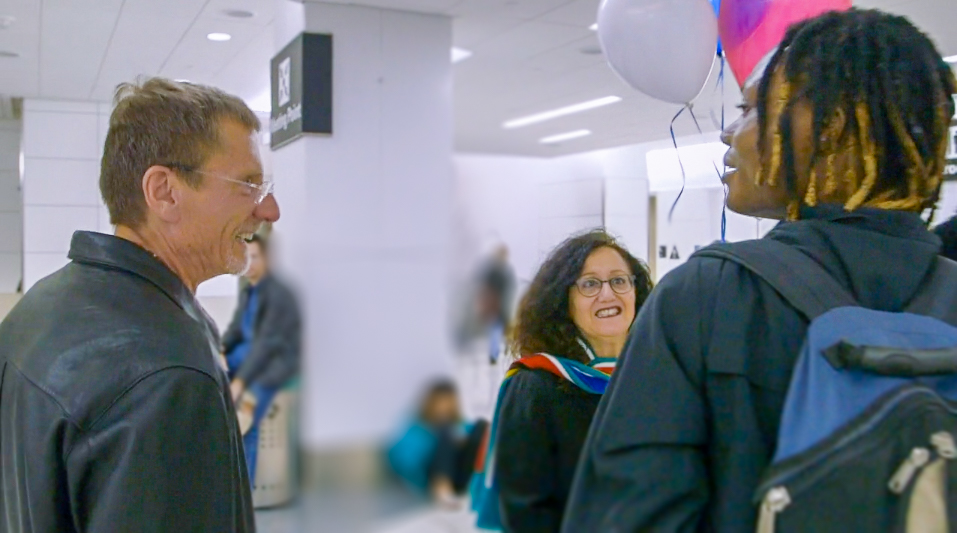 UNSETTLED is powerful, depressing, and hopeful. See it!
Tickets for the San Francisco Frameline Pride screening — Sunday, June 23 at 1 pm — are still available!
A trailer for the film and additional information is available on the documentary film website. That site also has a SEE IT page telling when the film is coming to festivals around the world.