The key to helping refugees and asylum seekers settle in the Bay Area is the newcomers' relationship with the volunteer Guardian Group mentors assigned to them.  Every client is given two mentors who lead the response to the client's needs.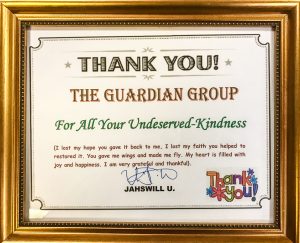 Ideally mentors meet refugees at the airport when they arrive and stay close to them their first days in the country, taking them to Social Security, introducing them to MUNI, helping them shop for basics, explaining recycling rules and other weird local customs, and accompanying them to their many introductory appointments with the health care system, social services, and other outlets of the helping bureaucracy.
Mentors for asylum seekers provide similar support, emphasizing services available to those who aren't eligible for US government benefits, walking their clients through the steps to claim Healthy San Francisco care, obtain a checking account, and explore available free English-language classes.
The relationship between the client and his/her mentors can become strong.  LGBTI new arrivals have no local family and no local ethnic community to rely on.  So, mentors go beyond the technical task of decoding local social norms and become an important social contact.  They are the person the new arrival can eat a meal with, call when they are confused or lonely, or ask embarrassing questions of. Often mentors are trusted enough to hear some of the stories, fears, and flashbacks of the refugee/asylum seeker.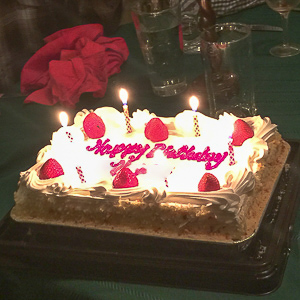 Mentors make sure that their clients are invited to Christmas dinner, attend the Gay Pride parade, and celebrate their birthdays.  Mentors show their friends how to find and apply for a job, and they are supportive when their client sends in 25 applications and doesn't receive a single rejection response.
Mentors are a stable, non-judgmental, non-anxious presence in the lives of refugees and asylum seekers.  They are a safe person for the refugee or asylum seeker to express frustration at.  Clients can get angry at their mentors when they are really feeling powerless and disorientated. Mentors don't react to misdirected anger and remain committed to their client's well being.
Mentors plan for future housing, job training, and schooling. They see if the Guardian Group should step in an provide Clipper cards and cell phones for a few months.  They are available for discussions on dating and safe sex, and they warn newcomers about America's fixation with illegal recreational drugs whose possession would mean unstoppable expulsion from the country.
Being a mentor is intense, unpredictable, and important.
The Guardian Group is now recruiting volunteer mentors so we can help more refugees and asylum seekers.  Please contact Galen Workman (415.647.8830), our volunteer coordinator, to talk more about mentoring.  Ask him about his experiences!
Requirements for mentors
Mentors are asked to commit to a 9-month relationship with their assigned client.
Mentors need to be available to accompany their clients to appointments, or just hang out with them, at least 10 hours a week when the client first arrives in San Francisco.
Mentors need to be available for some weekday daytime appointments – or to arrange others to accompany the client to mid-day meetings with institutions.
People willing to be mentors agree to attend mentor training sessions before being assigned a client.
What Mentors Are NOT Expected to Do:
Provide cash or items with their own personal money
Cancel out-of-area travel plans or be available 24 x7. Each client is assigned two mentors so the schedule of needs can be shared.