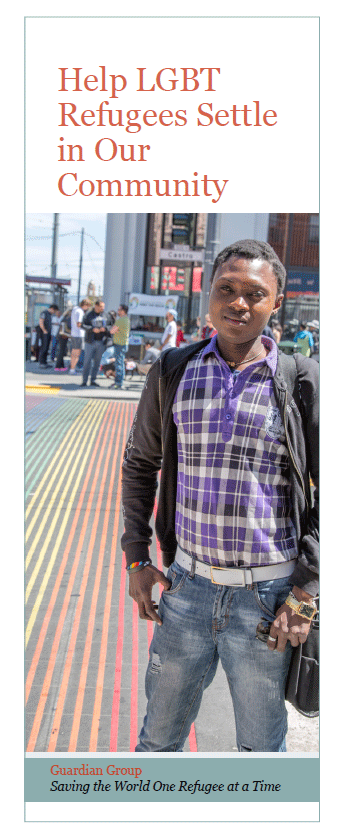 The need to support LGBT refugees and asylum seekers has only increased with the change of administrations in Washington.  Rightly or wrongly, anxiety levels have increased among people who have fled to the United States because of violent homophobic conditions in their home country. These newcomers need people to listen and stand by them.
The Guardian Group's emotional and practical support cannot affect Washington policies. But, we can offer frightened newcomers a community to talk to. We can also try to help refugees and asylum seekers find housing and jobs, and we can help them navigate state and Federal bureaucracies.
We continue to need people to volunteer as housing hosts, allowing an asylum seeker or refugee to stay with them for little or no rent.  We need people to be the primary contact for a newcomer, to be a non-anxious presence in anxious times.  We need other people to help us write grant requests, create policies, and outreach into the wider community.  We also, of course, need money.
We have creased a brochure that we are handing out a church, forums, and other places where allies gather.  (See the publication in PDF format.)
Check out the help we need.  Let us know if you can help. Share the brochure with someone you know who can help!